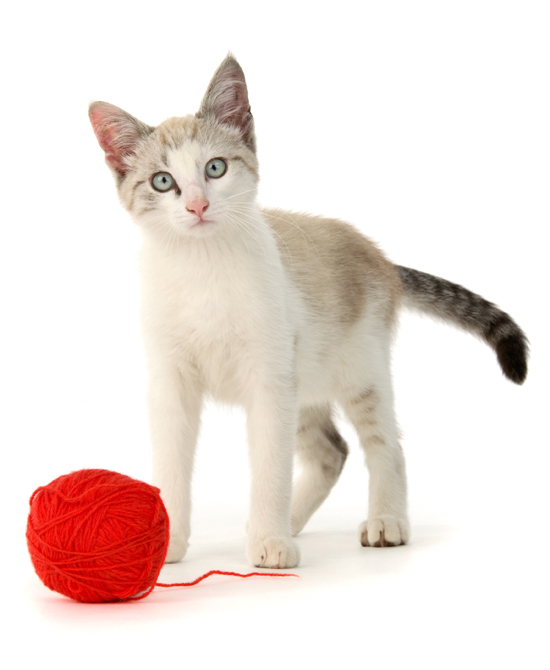 Tricks and treats aren't just for the pups! Kitties who aspire to Olympic feats of greatness can learn an old doggie standby: playing fetch. With a little patience, a little catnip, and a few mouthwatering morsels, you can engage in rewarding playtime with your frisky friend just like the big dogs do. Let's have a ball!
Perfect timing. Choose a time when your cat is most active and before she's eaten. Try to avoid the times of day when she likes to take a nap.
Pick a plaything. Most pets have a favorite toy. Choose one that she can easily carry in her mouth, and preferably not one with super-tempting catnip already packed inside. See if you can get her to chase after it when you toss it a short distance. If that works, it's time to work on the fetching part.
Curious why the toy of choice shouldn't contain catnip? Find out when you keep reading.