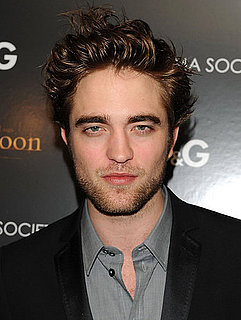 Beards have gone in and out fashion since ancient Greece. Peter I of Russia ordered all officials to shave their beards, and England's Henry the VIII imposed a tax on beards while growing one himself.
For the last 30 years, we've seen goatees and mutton chops and other styles I can't begin to name, but the full-on beard has been all but absent. It belongs to the mythical life of leisurely lit professors and, well, hipsters. Same thing. Now, with Jon Hamm and Robert Pattinson, the beard has gone mainstream. Why now? And where has it been?
Anthropologist Desmond Morris says shaving brings three advantages. First, it makes men look younger; second, it makes them appear friendlier; and third, it makes them appear cleaner.
I'm stuck on the cleanliness. The only thing Americans hate more than dirt is an unclean restroom. Just in case I'm wrong, here are four reasons beards have historically made Americans bristle.
Communists: If there's one thing communists have in common — besides everything — it's facial hair. From Karl Marx to Fidel Castro, the beard says "I don't buy razors."
Beatniks: Beards fell out of fashion after World War I. Soldiers shaved out of necessity — they needed to wear gas masks — but when the war was glorified by Hollywood, so were clean-shaven soldiers. Men remained smooth-faced for most of the 20th century; at least until the beatniks got subversive and stubbly in the early '60s.
Get the other two after the jump