While chickies, ducklings, and bunnies are backyard babes synonymous with the upcoming Easter holiday, it's never a good plan to gift one of these creatures unless the home is well-prepared and willing to care for the (arguably) less-cute adult animals. After people realize that the tiny thing grows into something bigger or unmanageable, the pet is often abandoned or given to a shelter or sanctuary.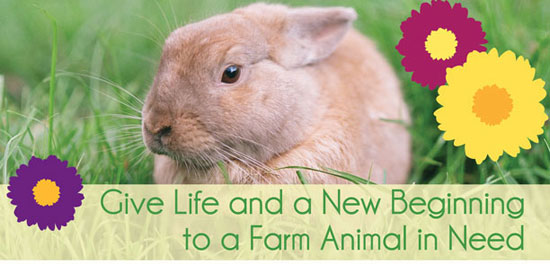 Even though some get a second chance at life in a forever home, if you really, really want to give a child something like this, here's a great way to do so. Farm Sanctuary
offers sponsorship packages
for its farm animals — many of which are abandoned pets. When purchased in either your name or in the name of someone else, each unique sponsorship package includes a personalized adoption certificate and a beautiful color photo, which make the perfect addition to any Easter basket. No cleanup required!