I'm not complaining. I love Summer weather. The sunshine, warm breezes, birds chirping, and flowers blooming inspire me to head outside for my runs, plus I'm so loving just slipping on shorts and a tank top instead of tons of layers. There are just a couple things that I hate about Summer runs, so if these are bothering you too, here are some ways to deal with them.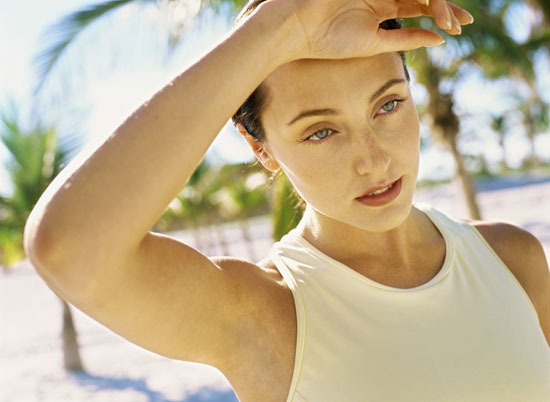 Bugs flying in my eyes: Why do bugs love eyes so much? It's so gross. I make sure to always wear sunglasses on my Summer runs, and if I'm trail running or mountain biking, I spritz some bug spray on my clothes to help keep them away.
Sweat dripping down my chest: I thought I was alone on this one, so it's not something I normally would share, but a fellow fit friend said she too hates it when sweat drips down her cleavage. My remedy? I stuff a bunch of tissues down there (no one can tell), and it absorbs the sweat so I don't feel tickled or itchy.