Mama-to-be Sarah Michelle Gellar still takes rather good care of her first furkid, Tyson. Between trips to the vet and walks around town, no prepared lady would find herself without protection and this time, the pup helps carry his own business bags in a rockin' carrier.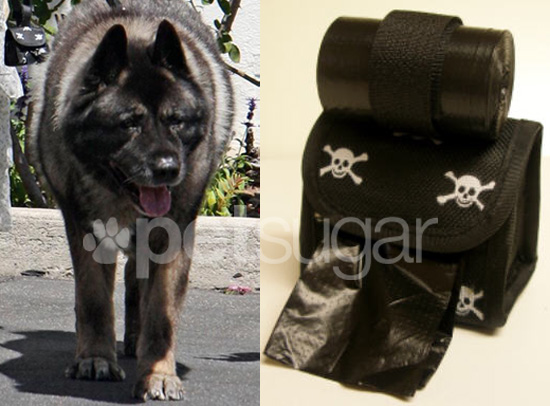 The
black dispenser with skulls ($6)
makes a stylish addition, although she leaves the bonus roll off and simply uses the Velcro straps to attach it to his lead. Plus, with biodegradable bags included, she's lookin' out for the future, too.