Since pumpkin is high on my list of healthy foods for a chubby or rumbly puppy tummy no matter the season, I feel the need to address those carved creations and tempting gourds.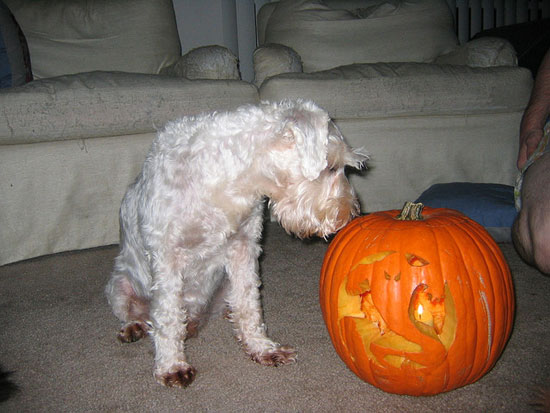 Not only can an
open flame pose a danger
, the unlit pumpkin is not pet-safe! While the fresh stuff is fine for furry friends, don't leave the jack-o'-lantern within paws' reach — after being carved and exposed to air, the vegetable grows bacteria and mold, which is very dangerous to doggies. Save the gourds for the garbage come Nov. 1 and pick up some canned pumpkin instead!
Source: Flickr User greggoconnell