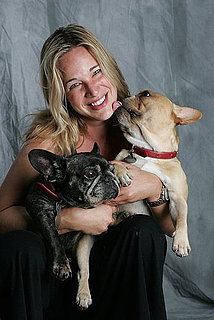 All of us have a dream job we're secretly harboring. Readers recently shared their dream jobs, which inspired this Savvy series: In Her Shoes.
Many of us have soft spots for animals, but Dr. Patty Khuly actually turned that love into a profession. She's a superhero for animals — a veterinarian in Miami by day, and pet health blogger at Fully Vetted by night. Patty received her veterinary and business degree at University of Pennsylvania.

SavvySugar: Why is your job a dream job?
Patty Khuly: I love the immediacy of being able to fix certain conditions. The dog that showed up today, who had started seizuring severely from biting a toad, you know, I can fix that. I mean, it's going to take all night, but I can fix it. That dog will live and he won't live unless I do something about it and I know how to do that and that kind of pleasure is really difficult to match and it's very immediate. Then there's the other kind of pleasure — a general satisfaction that your work for animals in your community actually makes a difference, not only to help the wider health of animals in your community, but it also makes people happy.
Patty almost became a professional chef! Read on to find out more.