One of my favorite events every June is the World's Ugliest Dog Contest at the Sonoma-Marin Fair. I've attended in 2008 and 2009 and had the chance to meet several of the peculiar pups and their owners, including Dawn Goehring and Miss Ellie. Sadly, this Chinese Crested pooch passed away at age 17 (!) this week before making a trip this month to CA to compete one last time.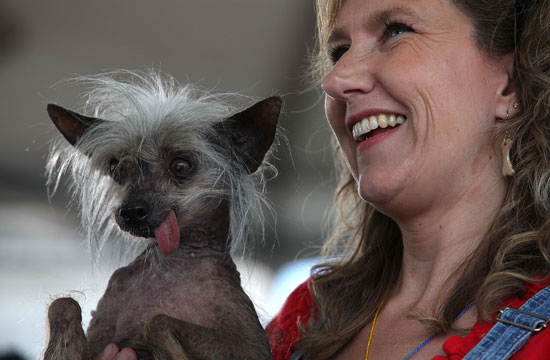 Miss Ellie captured the
Ugliest Purebred title
in the 2009 semi-finals but lost to
Pabst
in the end and hopefully is frolicking away with the
2008 winner, Gus
, in doggie heaven. RIP, sweet pup, you'll always be cute to me!