Baby time! Peep Peninsular Pronghorns born on Feb. 26 at the LA Zoo, making news yet again. We greeted the duo born back in 2008 as the first-ever born in captivity and then the twosome from 2009, too. What makes the latest pair so special is that one of the babes is a girl! She's the only female ever born in this country — LA Zoo is the only US institution to have the species — and (obviously) her presence offers great hope for the future proliferation of the creatures.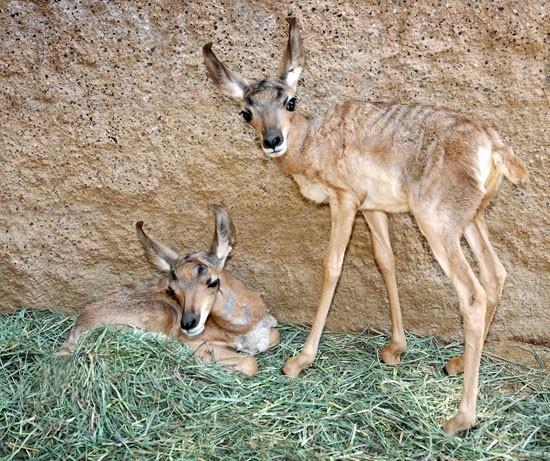 You may recall from my
past trivia update
, that these dashers can outrun humans at four days and sprint short distances faster than dogs and horses at just one week old. As the fasted hoofed mammals on earth, I hope they're not "it" in any game of keeper tag!
Source: Los Angeles Zoo/ Tad Motoyama