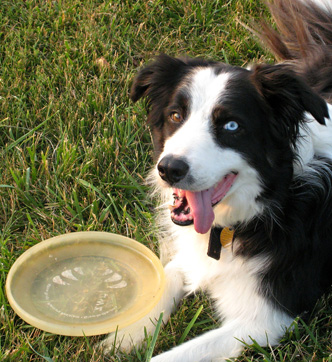 For many a sporty pup,
Frisbees are custom made for catching
. Now, if you're just getting a pup into the game, or like to play some Ultimate yourself on a sunny park or beach day, chances are you've got some extra discs lying around.
So waste not, want not and make that toy do double duty. Personally, I love the idea of using this as a travel bowl — in a pinch, the plastic shape can act as a water holder for an impromptu drink. It's perfect for thirsty pups and even rinses itself clean to make it perfect for you, too.
Source: Flickr User fortes