A useful piece of architecture that transcends cultures and location, staircases have been around almost as long as humans have. A new book, Staircases: The Architecture of Ascent ($48, originally $75), presents a dizzying array of staircases across the globe and throughout history. Some are primitive, others are grand, but all of them share the ultimate utilitarian purpose of getting people from one vantage point to another! Below, a few of our favorites from the newly released tome.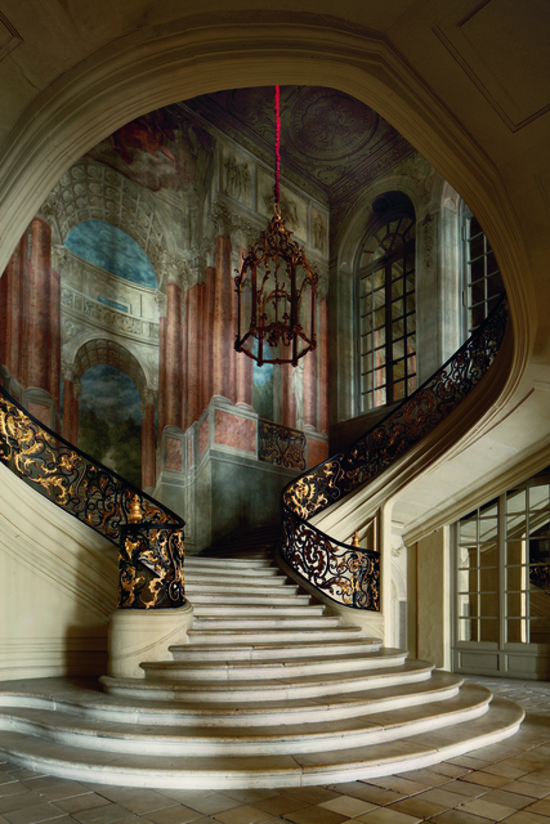 A staircase in the Hotel de Ville, located in Nancy, France. The hotel was built in 1755 and features ornate wrought-iron balustrades.
A detailed shot of the steps to an observatory in Senftenberg, Germany. Built by Architektur und Landschaft group in 2008, the observatory overlooks a former industrial wasteland.
One of many spiral staircases in the State Law Library of Iowa in Des Moines. Built in 1884, this staircase was made from cast iron, which was a relatively new material in architectural design at the time.
Ancient rock steps lead to a fortress in Sri Lanka.
Designed by Sir John Vanbrugh and built in the 1720s, this austere, vertigo-inducing staircase is located at Seaton Delaval Hall in Northumberland, North East England.