The following post was written by Olympic athlete and mom Kerri Walsh, two-time gold medalist in pairs beach volleyball
.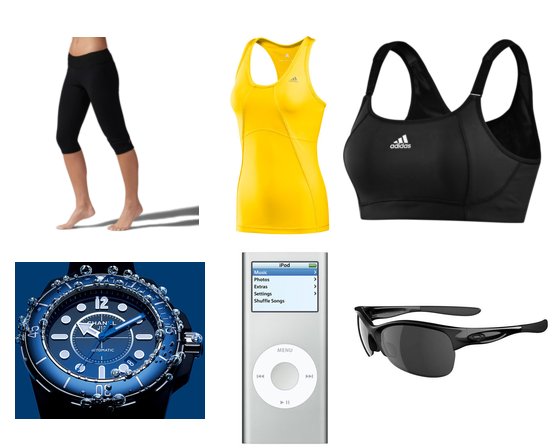 When I am not feeling cute, I wear leggings to work out. I really love cropped leggings and a tank. Oh, and you cannot forget a good sports bra! It is important that the clothing is made with a dry fit material to help with sweat. My iPod is my favorite work out accessory. I recently started using the NXE iPod moisture-wicking sports sleeve to hold my iPod when I work out and it works great! It is super comfortable. When I work out outside, which is more often then not, I make sure I have on my Oakley Commit sunglasses, which are the ones I wear when I compete. On my workout wish list: the Chanel J12 Marine watch to help me keep time when doing drills.


Be sure to catch up and read all of Kerri's great posts on FitSugar! To find out more about an item pictured above, or to buy it for yourself, just click on the image.