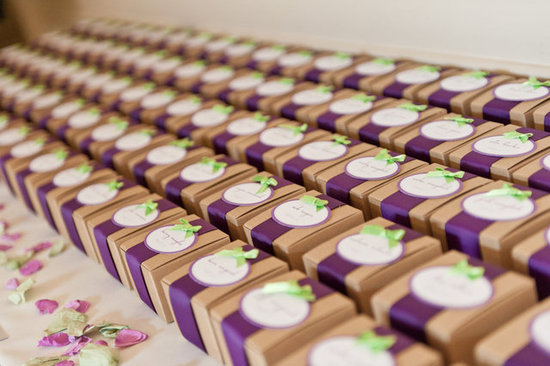 Your wedding guests will travel great distances and bestow you with lavish gifts, so a wedding favor is a great way to show your gratitude on the day of your nuptials. The best favors are representative of the newlyweds' personalities, but you can quickly find your wedding budget dwindling like a bowl of jordan almonds thanks to expensive favor options. Before you abandon the idea altogether, follow our tips for savvy wedding favor savings.
Shop online marketplaces. Search for items on sites like eBay, Etsy, and Amazon, and compare those prices with local vendors to find the best deals.
Buy in bulk. Look for bulk or wholesale deals, which will trim your per-favor cost. Candy, soaps, and packaging are excellent candidates to find at low prices in large quantities.
Search beyond wedding vendors. Wedding sites may have items tailored to favor-giving, but they sometimes come with a markup. Browse sites and stores that specialize in the item you're looking for, and try to think outside the box when it comes to potential deals. For example, search framing wholesalers for deep discounts on picture frames or chocolatiers for high-quality truffles or chocolate bars. Hopefully, you'll have money left over to pay for engraving or custom packaging!