Serena Williams is on a roll! After winning Wimbledon and Olympic gold, she's showing us how it's done at the US Open. As the tournament heads toward the finals, here is a primer on scoring so you can keep up with the matches.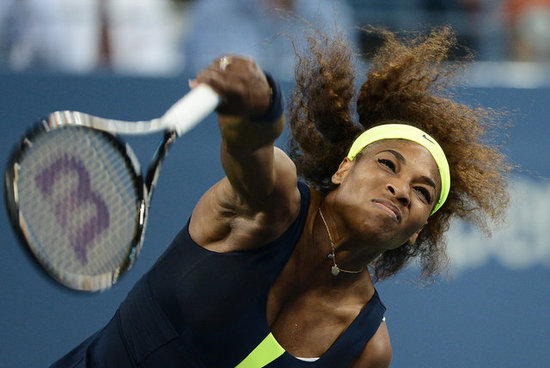 Tennis scoring can seem complicated at first, but once you get the hang of it you'll feel like a seasoned fan. Here's what you need to know to get started scoring in singles.
The Framework
Each tennis match is made up of two to three sets. To win a set, you must win at least six games.
The games are scored starting at "love" (or zero) and go up to 40, but that's actually just four points. From love, the first point is 15, then 30, then 40, then game point, which wins the game.
For the details on games, sets, and matches, keep reading.