If your friends are anything like mine, it's a battle to get them to suggest a single meal that doesn't involve sushi. Now the idea of fresh fish and kitties go hand-in-hand paw-in-fin but there are plenty of doggie rolls, too. Grab your chopsticks and dig into these tasty morsels!
Nigiri Sushi Organic Catnip Toy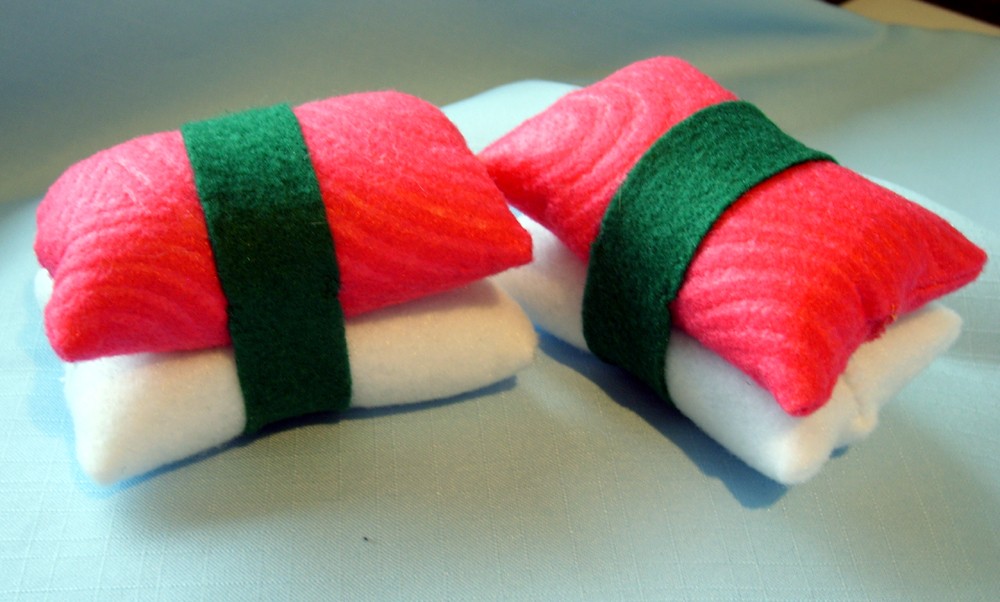 Is Nigiri supposed to be crunchy? Well, the catnip inside these toys at three bucks a pop [1] is left uncrushed so kitty can have that crunchy sensation while she plays!
Sushi-Poochie Sushi To Go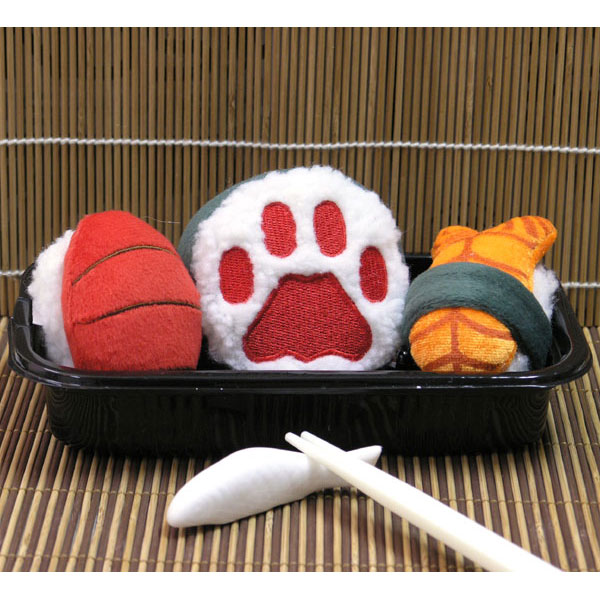 If you've got a sushi-loving pal, grab this Sushi-Poochie To Go ($15) [2]! That way the lucky dog gets his own Tuna Nigiri, Salmon Nigiri, and Paws Maki Sushi plush squeaky toys. Mmmm.
Kitty Sushi Rolls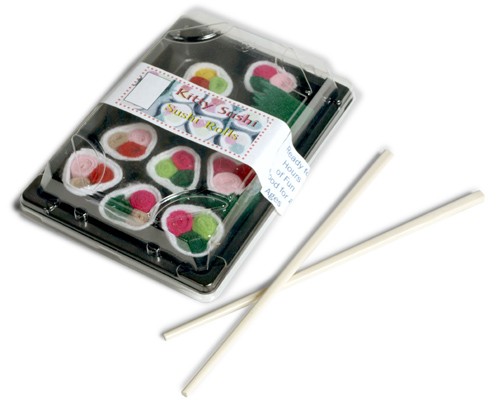 In a takeout box and everything?! The Cats Sushi set ($12) [3] has several felt-and-catnip toys . . . chopsticks, not included.
Hand Cut Knit Sushi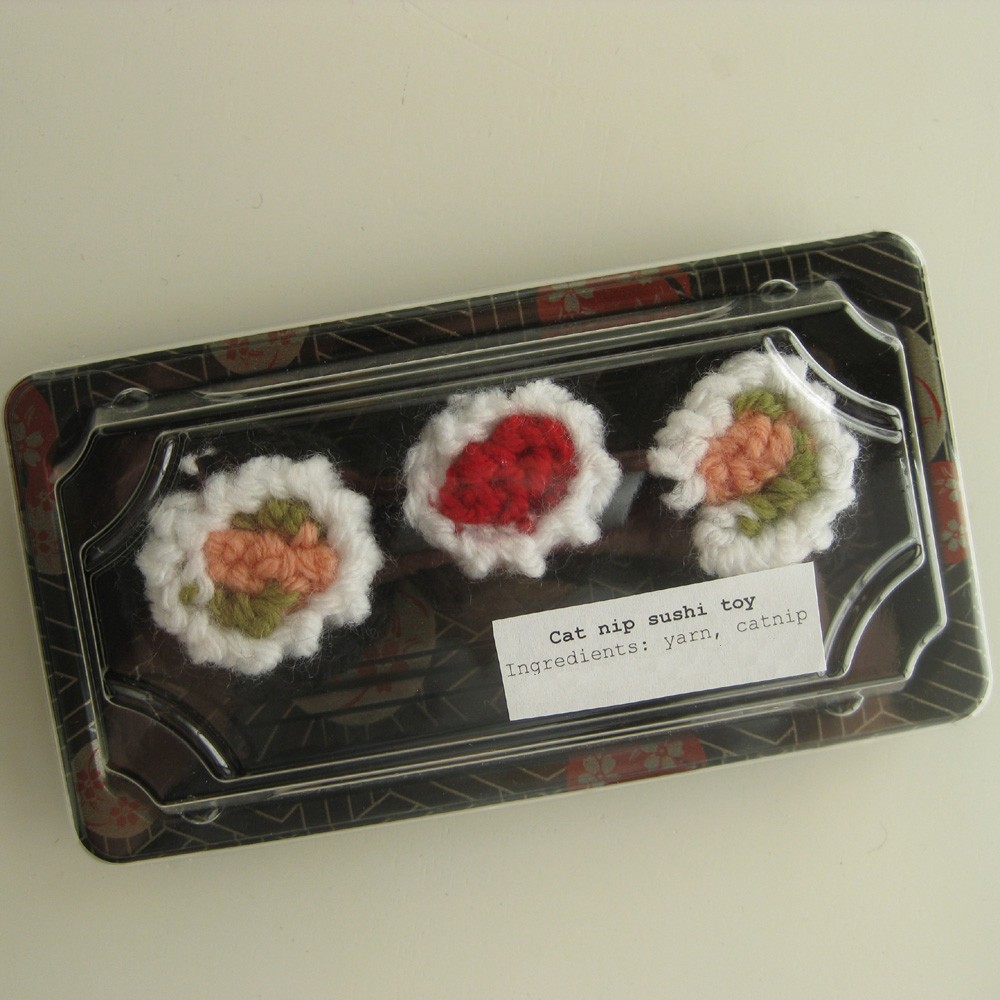 Mix and match tuna or California rolls — three pieces for $8 from pinkcandystudio [4].
Yum Yums Sushi Sacks For Mini Dogs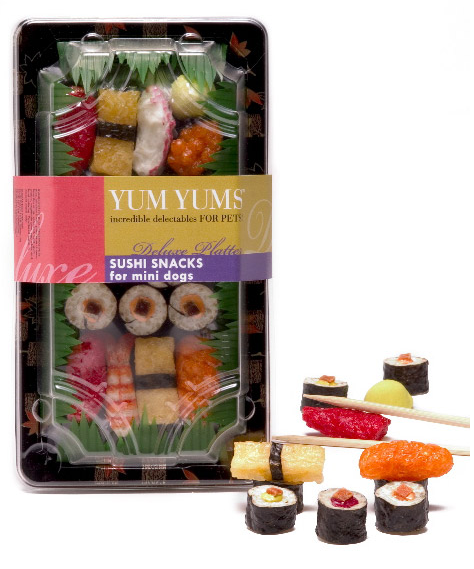 I'm loving this Deluxe Set [5] ($18) — it's for the pups so the pseudo sushi is actually rice and chicken based. But, yes, there's bonus edible "wasabi" as well!
Four Piece Inside-Out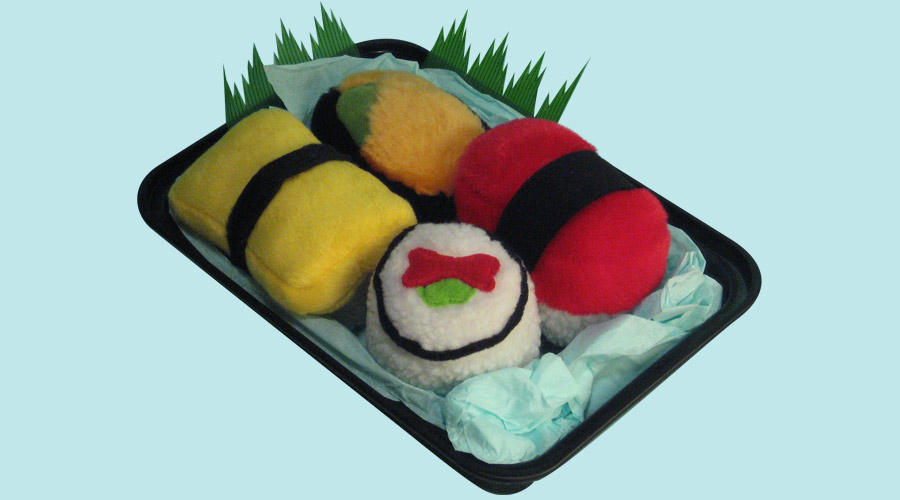 This set includes a Tamago, Uni, Tuna, and Inside-out roll — buy in bulk or get the pieces individually from Sushi Pups [6] ($7 and up). These are already North-approved — check out his review here [7].
Sushi Maki Cat Toy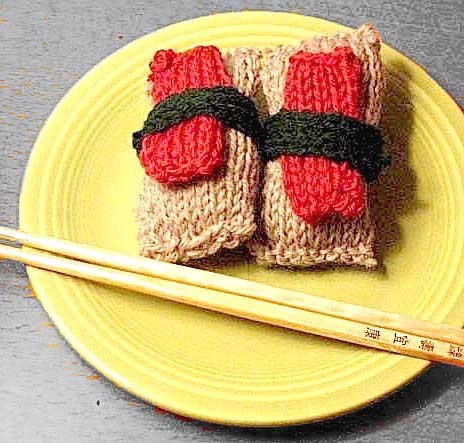 Wool and acrylic yarn make up these toys filled with something called "Cosmic Catnip" — they're out of this world at $8 for the twin set [8].
Maki Sushi Takeout Box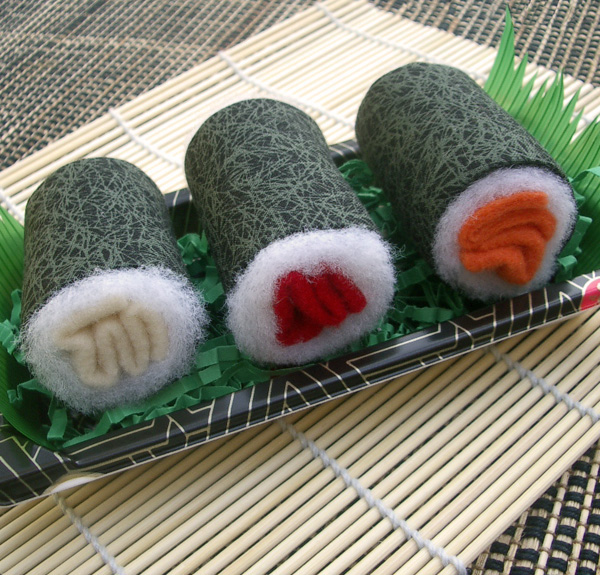 How pretty! Jake & Micah (the people behind those cute cat fortune cookies [9]) created this Maki Sushi Takeout Box ($25) [10] filled with fake tuna, salmon and yellowtail . . . but real catnip!
Salmon Sushi Rolls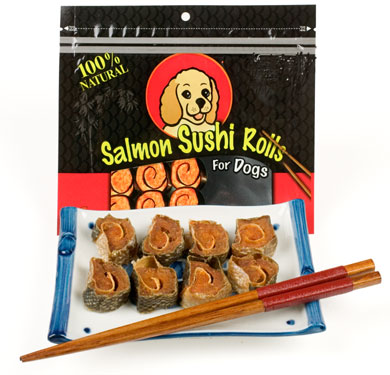 Don't let North get a whiff of these! The pouch is under four bucks a pop [11] and packed with 100 percent pure dried wild Pacific Salmon covered with salmon skin, not seaweed, making them as smelly as Yummy Chummies [12]!