Easter Lilies Poisonous to Cats
Kitty Lovers, Just Say "No Thanks" to Easter Lilies!
I've shared doggy dangers lurking in your Easter basket, but I wanted to remind you about a popular holiday flower that should never be brought into a home that includes cats.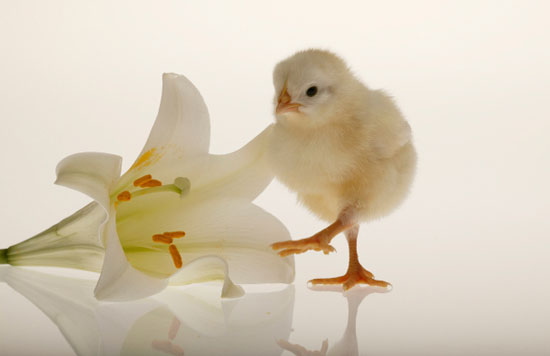 Easter lilies are one of the most poisonous flowers for kitties. In fact, just one or two leaves or flowers can fatally harm a feline so, even if you think your pet will show no interest in this plant, please take no chances. This lily (along with Tiger, Asiatic, and other varieties) causes depression then vomiting, loss of appetite, and loss in body weight with the first symptoms showing up within 30 minutes . . . and acute renal failure coming at about 48 hours post-ingestion.

While lilies are non-toxic to dogs, horses, and (most likely) lil chicks, please brush up on other poisonous plants and have the ASPCA poison control hotline handy. Don't hesitate to rush any pet you fear has gotten a hold of a dangerous stem or blossom to the doctor immediately!