Chihuahua in a Quinceañera Dress
Pups Have Quinceañeras Too!
My friend Becky has two Chihuahuas, one of whom just turned 15. What better occasion to mark Jesusita's birthday than a quinceañera? Here's a picture from the dog party — and yes, there was (dog-friendly) cake.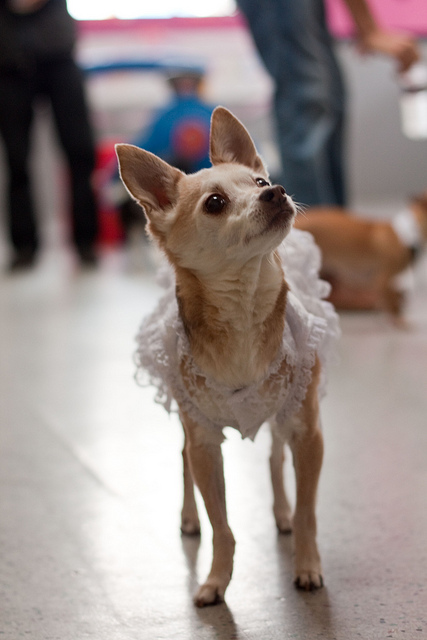 Do you mark milestones for your pets?