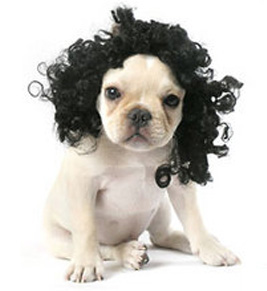 OK, OK, I know you weren't fans of
Kitty Wigs
, and I'm sure their canine cousins don't
need
fake hair any more than the felines do. But, hey,
Halloween
is coming after all — would you purchase this
Afro Doggie Diva Wig ($40)
for your fur balls? Even if the answer is no, be honest, could you walk past this on the street and not crack a smile? I dare you.