Last week, I brought you the sad news of this pooch's Long Beach disappearance, and she's still on the loose with the offered reward now up to $5,000! Owner Jesse James continues to tweet new pics in the hopes that someone sees the pittie — this sweet one nearly made me tear up.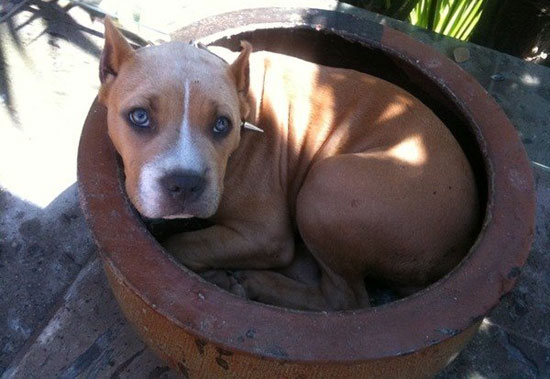 Even his wife misses CinnaBun,
reportedly saying
that she'd give anything, including her Oscar nomination, to get the dog back. I'm not surprised, since animal-loving
Sandra Bullock
is already a great doggie mom to
Ruby and Poppy
.
Remember, if you hear anything about the pup, call 562-983-6666. In the meantime, see more pittie pics when you read more