With a recent cold spell in SF, it's been a while since I've updated ways to beat the heat. For all of you sweating it out back East or down South, I haven't forgotten about the need to keep furry friends safe from dangers like sunburn. Even if your pooch doesn't seem plagued by the warm weather, one place to protect is right smack in the center of his face.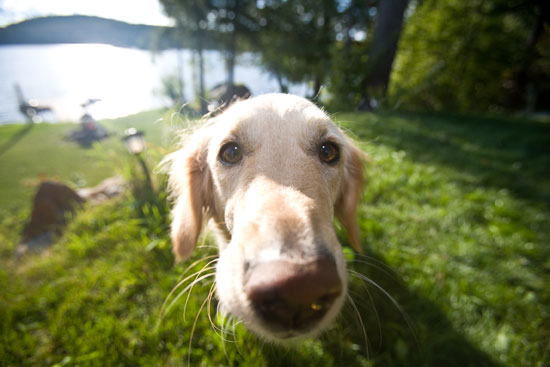 The nose is especially susceptible with no hair to block the rays — and you may even notice
it changing colors
with the seasons — so add a tiny bit of baby sunscreen or one of the pet-safe spray ones below to keep him safe!
9434340